A PLACE FOR HEALING AND TRANSFORMATION
-Buy a chair for your Family
-Buy a chair for your Friend
-Buy a chair for your Neighbor
We are in the final push of construction for the new building and are in need of your financial support to help purchase chairs and other needs.
The cost of each chair is $56.00 and it is our goal to raise $30,000. We believe that God has great work for us to do and we would love for you to be a part of it! 100% of the money received will be utilized towards purchasing the chairs and other needs for the building.
…who partners with God to see
Every Heart Healed,
Every Family Made Whole
Every nation Transformed
By the Love of the Father
The Love of the Father - John 3:16
Being Family - Genesis 1:26-28 Galatians 4:6-7
Transformation - Romans 12:1-2 Matthew 6:10 & 28:18
Check out our latest message from NGA leaders around the globe. This weekly podcast deals with honest and open questions about our faith in God, and how we individually and corporately wrestle with those questions in our everyday life.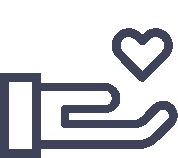 "Whoever is generous to the poor lends to the lord, and he will repay him for his deed."
receive family news & weekly encouragement